Expert SEO Strategies You Need To Know This Year
With Google constantly refining its definitions of what it means to be a relevant website in any niche, digital marketers have to constantly learn, change, and adapt to stay head in the game. With billions of web pages on the Internet today that are all vying for audience attention, how does one actually get ahead?
That's what we tried to answer in today's edition of our blog, because we know that every day spent in digital marketing should be spent toward achieving milestones and establishing a long term position in the market. Here is our roundup of what we think are essential SEO strategies that you really need to know this year.
Predicting Expectations and Delving Into User Intent
Nothing about SEO suggests that we need to be psychics or anything like that. In fact, what digital marketers have to be as far as we are concerned is to be more data-driven so every decision – even if it is just posting new content – is backed by verifiable data/information.
All digital marketers have is customer feedback, and oftentimes it can be tough to get sufficient feedback to actually make good decisions for the long term. The solution is to rely on SEO tools that can automate the collection of relevant data for you.
From core keywords such as New York SEO to long tail keywords that are derived because of the changing trends in the demand for information, all your new data will help you plan and execute your content calendar to achieve goals and milestones, and not merely to populate your website with new content.
Frankly, not taking this route has never worked since Google made the huge shift to user-centeredness, and your website will truly benefit from focusing on what users might want to really achieve by visiting your website.
Digital marketers and business owners need to understand the motivations behind consumer behavior online, they also need to provide the clearest and most direct answers possible.
To a huge extent, this has been what search engines have been about since the beginning: the help answer peoples questions and the websites that provide the best answers will reap people's trust.
On top of the pressure to understand consumer behavior, there is also the added pressure of keeping up with the changes in tastes and preferences online. A huge example of this would be the veritable boom in online memes about five years ago.
During this time, websites that catered to people who read, shared, and created their own memes were raking in large ad revenues. But eventually, the marketing model died down and the demand for it declines significantly. People still make plenty of memes today, but nowhere close to the volume observed five years ago.
We're using this as an example because websites like 9GAG that began as an image sharing platform thrived on user-generated meme material for most of its early life before shifting to snippets, GIFs, and videos. This is a great example of a website adapting continuously to user preferences and tastes to remain relevant in today's fast-paced market.
Ranking High In All The Right Places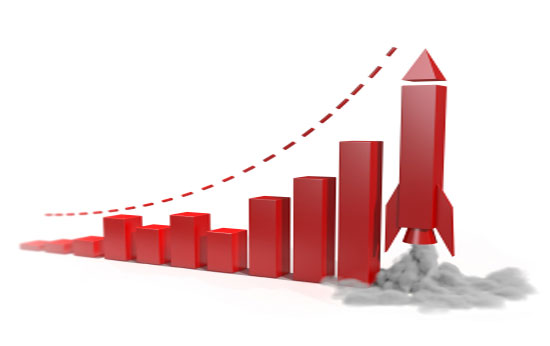 While it's true that Google is a great place to rank high in, it makes complete business sense to fan out and rank better in other platforms that people are using constantly.
Your brand needs to be visible on social platforms and appropriate platforms like Amazon if you are selling physical products. The future of search is based on the multiplicity of presence and the resulting engagement you get from being visible on different platforms. Again, being on Google is great, but that's just the first step. Keep in mind that some businesses are able to create great following elsewhere before they are able to rank high on Google.
Well-loved food trucks for example, begin slowly on Twitter to establish contact with possible customers and the popularity grows in leaps and bounds if the business knows how to genuinely interact with old customers and potential buyers. Eventually, Google picks up the increased activity on social media and this translates to ranking high on SERPs.
Instagram is also a neat place to establish your business' presence, as it is constantly innovating to make user experience ever more tailored and customized depending on specific tastes and preferences. Remember that all your platforms need to be maintained, and there has to be genuine interaction between you and users when they choose to follow your social media accounts.
Structured Data is a Must
With Google relying more and more on its AI technologies, there is no doubt that websites need to invest more in structured data so that content and all other elements that Google needs to rank websites would be easier to crawl. Structured markup helps establish the contextual relations between pieces of content, as well as groupings and categories in a single website.
Web developers need to pay closer attention to better information architecture, as well as proper tagging and the addition of appropriate metadata to all pages and all content – even older content.
By shifting the focus on web development, we will be giving all search engines the chance to learn faster, and we will be contributing to the development of the AI that would ultimately serve everyone in the world of digital marketing.
Voice searches are also becoming more and more common, and thus, content has to be adjusted to make sure that they would still work in screenless environments.
Using the appropriate schema vocabularies in all content will enable Google to surface content based on human language queries and in turn, this will make your website even more visible than before, even if what Google is surfacing are parts of your content that correspond to specific queries.
And as a parting piece of advice: always produce content that people would want to link to. Since people are becoming more and more picky with what they share, your content needs to stand out from the competition the second people land on your website.